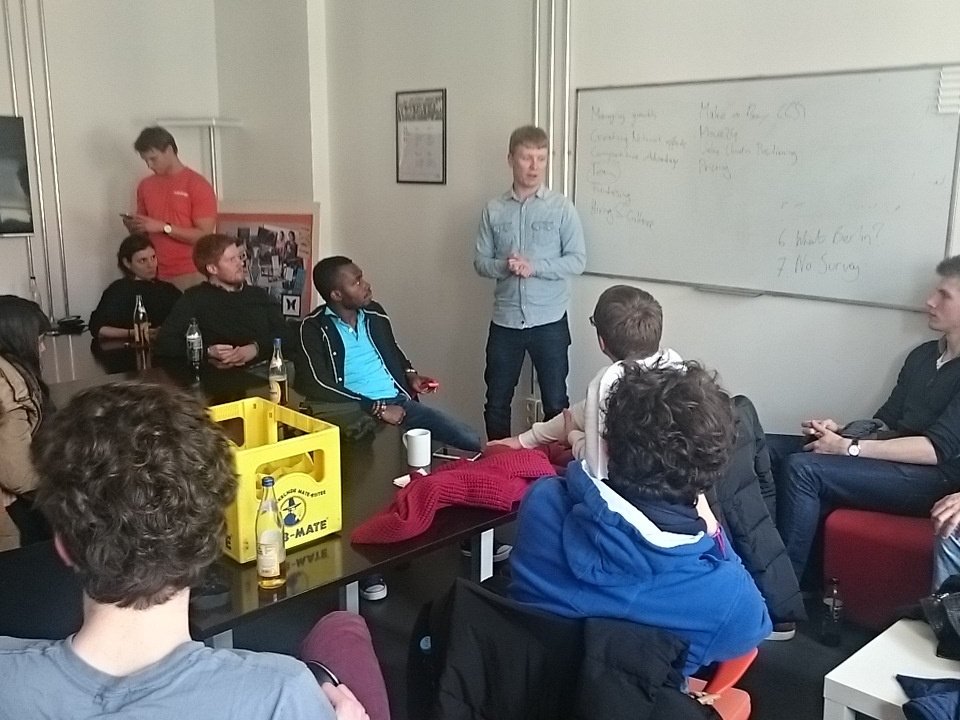 Start'HEC visited Movinga's office in a sunny yet chilly afternoon. Lennart – the SVP Business Development of Movinga, gave us an office tour. Movinga occupies the entire 3 floors of a massive old-style red brick building located in the central of Berlin, this is where the fast-growing startup houses its 500-people team. Following the impressive office tour was a friendly sharing session conducted by Bastien – the founder of Movinga. The sharing was conducted in a free-style "open-questions-and-answers" manner, here Start'HEC team shot a lot of questions regarding Movinga's business model, marketing strategy, as well as its "secret" growth recipe, etc. All was thoughtfully answered by Bastien.
Movinga is one of the fastest growing start-ups in Europe: within one year, the team grew from 5 to 500 people, and expanded its operation from Germany to five other major European markets: UK, France, Italy, Austria, Switzerland. It has now been growing an international team to take care of special international move. The mission of the company is to become the largest one-stop hub for all moving related missions by using top-notch pricing algorithm and creating seamless customer experience. Movinga's secret of success is to consistently deliver the "3 WIN" formulae: WIN for Movinga (profit and market leader reputation), WIN for the customers (huge save in time and money), WIN for local moving companies (extra business with high-efficiency).
When asked about managing growth, Bastien emphasized the 100% transparent and highly committed culture as the key ingredients for Movinga's rocketing growth. In terms of performance, what Movinga values the most from its employees is their willingness to outgrow themselves and to take their responsibility to the next level.
Discussing Movinga's next big-move strategy, Bastien couldn't hide his proud of Movinga's new established international team who has already completed a few complicated mission (For eg.: to move a helicopter of its customer across continents). "International moving business is much more complex compared to traditional one, due to custom clearing or inflatable sea/air freight. At the same time, it is an extremely promising business in terms of profitability with big ticket items and less time-sensitive customers" – Bastien mentioned.